Live Music Series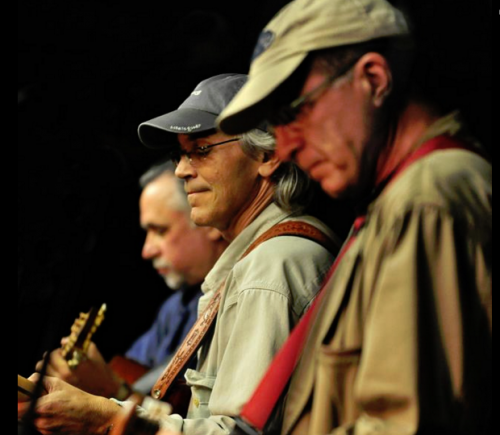 12:30 PM
"2PM" is Pete Price, Pete Hennings, and Mike Jurgensen, a trio of talented musicians who blend their varied musical talents into an eclectic mix of material, from original songs to well-known standards, from Byrds and Dylan to country and western to contemporary folk. With Price on guitar and bass, Hennings on guitar, bass, mandolin, and violin, and Jurgensen on guitar and harmonica, these three performers combine tight instrumentation with pristine vocal harmonies to delight audiences of all musical tastes. All three are talented songwriters and have performed solo as well as with other bands: Hennings and Price with Jon Semmes and the Florida Friends, and Jurgensen and Hennings with Myriad. The combination of Pete, Pete, and Mike as "2PM", however, is a unique trio that has delighted audiences at acoustic venues and folk festivals around the state of Florida.
"2PM" has just released their second CD project "Let's Just Play One More", to complement their first CD "Keepin' Time
1:30   Gypsy Wind
Gypsy Wind is Florida's premiere acoustic newgrass, swing and gypsy jazz ensemble. Like gypsies traveling on the wind, this versatile band's sound carries its listeners across borders and through time. A musical journey from the Kentucky bluegrass of Bill Monroe to the gypsy swing of Django Reinhardt to the Cosmic American Music of Gram Parsons.
Gypsy Wind has shared the playbill with such bluegrass greats as The Rice Brothers, Tim & Mollie O'Brien, Mark Johnson, The Waybacks, The Greencards and the John Cowan Band. They have opened for the legendary Norman Blake, Del McCoury, Dan Hicks and performed live with fiddle virtuoso Vassar Clements at the Florida Folk Festival.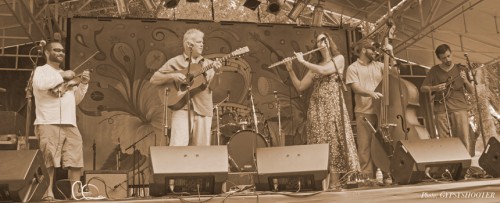 Gypsy Wind's unique style and fine musicianship has captivated audiences everywhere from Key West up to the home of bluegrass in Kentucky, and all over the Southeastern US. The band's diverse sound and energetic performances make them the ideal group for any occasion; festivals, special events, radio appearances and private/corporate parties.