Live Music Series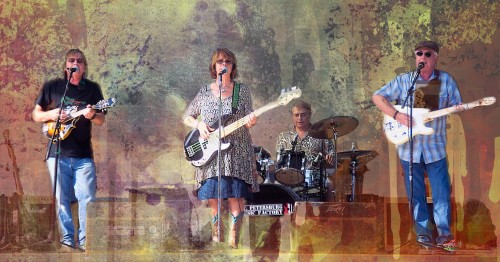 12 noon Rosewood Creek
The Rosewood Creek  is Colin Ward, Bonnie Kesler and Marty Fouts.  Marty and Colin have played in bands for over 40 years.  Rosewood Creek Band has played at the Strawberry Festival, The Tarpon Springs Fine Arts Festival, The Gasparilla Arts Festival, Skippers many times in benefit for WMNF and the Folk Fest in St Petersburg twice.  Their repertoire includes many original songs as well as covers. Americana/60's rock best describes their sound.
1 pm Unpainted Souls
Unpainted Souls is an Americana band based in Tampa, Florida. Their music has blues, roots, folk and rock influences. Billy Whiting, a lifelong musician, singer and seasoned songwriter, formed the band in 2010. They have performed all throughout Florida and in New Orleans. Unpainted Souls has released four albums and has been featured throughout music charts such as Reverb Nation and Indie Castle and are top-ranked in Americana, Folk, and Folk-rock genres.