20th Anniversary Farm to Fork Celebration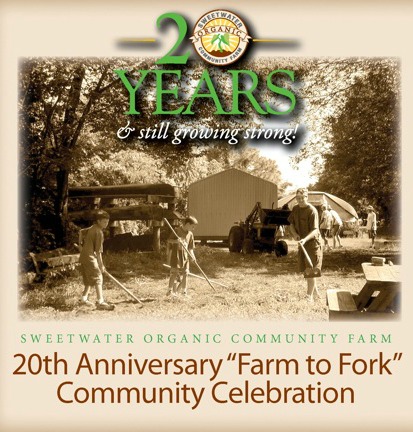 Sunday, February 10th
WE ARE SOLD OUT!
Sweetwater Organic Community Farm
20th Anniversary Farm to Fork Community Celebration
5:00-10:00 pm
1502 South Howard Avenue, Tampa, Florida 33606
$50 per person
Farm-inspired food created with our freshly harvested organic vegetables.
Vegetarian dishes and locally-sourced meat selections.
Two drink tickets for craft beer or wine included.
(Cocktails available at the cash bar).
Limited seating available… open to all.
Sponsored by: