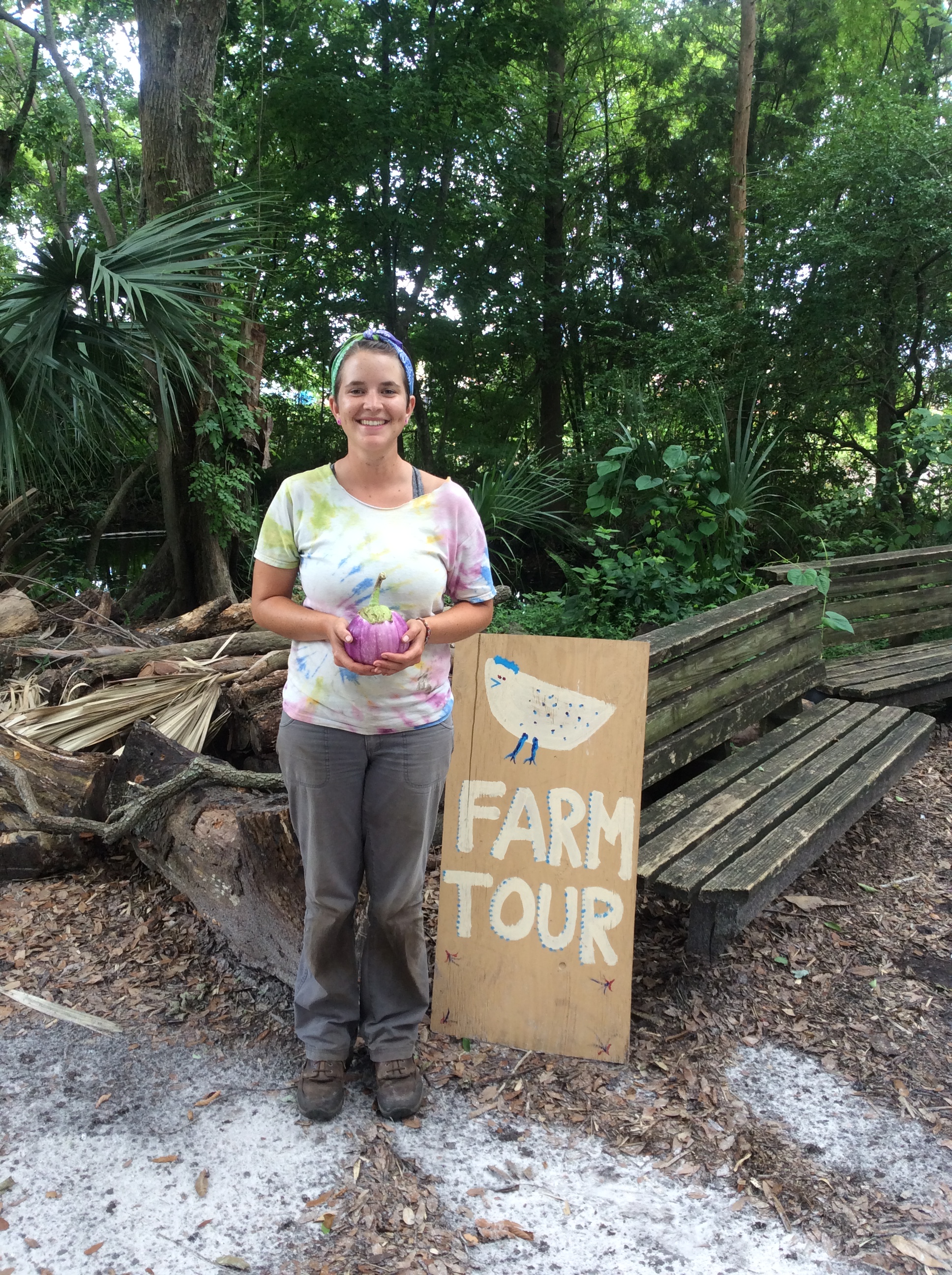 Now our Education Program Manager, Caroline originally came here as a Field Trip Guide, then worked as a Farm Apprentice.
Hello all! My name is Caroline, and I am a native Floridian hailing from the hills of Tallahassee.  My love for nature was inspired by my childhood summers spent exploring clear-blue sinkholes, and on humid nights around campfires, shooing away mosquitoes. However the winters there were far too harsh, so I decided to head even further south in search of warmer weather and nicer beaches. I moved to Tampa four years ago to pursue my degree in Environmental Science and Policy at USF. I found out about Sweetwater during my senior year and began volunteering with the farm as a Field Trip Guide with the Education Program (which you should definitely do because it's great!). It felt wonderful being able to teach so many young humans about the process of growing fresh, delicious, organic food. Unsurprisingly I was bitten by the farming bug, so later that season I became a farm intern so I could learn even more about what it takes to grow organic food in an urban setting.
After I graduated from USF I began searching for opportunities that would allow me to work closely with nature and with my surrounding community. I didn't want to move too far away from my family, nor would I settle for another job that would just pay the bills. I soon realized that the perfect setting was already in place, in the community which I had already established myself in at Sweetwater! Now I am a proud farm apprentice, soaking up as much wisdom and eating as many veggies as conceivably possible.