Sunday Yoga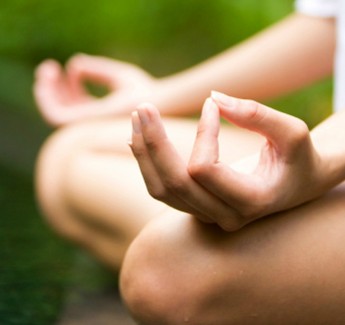 Every Sunday 11am-12pm
Start your Sunday off right with an hour-long yoga session on our beautiful farm.  Members, non-members, visitors and friends are welcome to enjoy yoga on the covered porch of our new Education Center!   Every Sunday before our Sunday Market begins from 11:00 am – 12:00 pm.  Bring your own mat, no reservations required.  Minimum suggested donation of $5.  Please park Across the Creek (Hanley to Comanche Ave), walk across the foot bridge to the Farm.  Follow the driveway toward the main barn and follow the signs for Yoga to the Education Center.  Yoga classes will be led by three local yoga instructors, Susan, Gururas, and Kristen.
Susan Oliver  
Like many in the West, Susan Oliver began her yoga practice at the local YMCA as the 20th century waned and later progressed to Bikram and Vinyasa Flow, flavored by teachers of Forrest and Anusara. In 2011 she completed Micheline Berry's 200 Hour Prana Flow™ Teacher Training. In April 2012 she completed a module in Senior Yoga from Asheville Yoga Center.
Accompanied by an eclectic musical playlist from 60s folk rock to present day alternative, Susan's classes focus on alignment, breath, and bringing yoga into your life on and off the mat.  She teaches beginner and intermediate flow classes and yoga for active older adults as well as chair yoga.   Students new to yoga as well as experienced practitioners will benefit from her artful ability to teach balance, strength and relaxation through Vinyasa Flow Yoga.
Gurras Khalsa  
Gurras teaches yoga, breathwork and meditation classes and is a certified Kundalini yoga instructor. Though a Florida native, she has spent the last six years living at an intentional community in Massachusetts.
Gurras is a also an acupuncture physician and directs clinics in both Massachusetts and Florida. In addition to acupuncture and yoga, she is a certified childbirth educator and labor assistant (doula), and has provided support to many women and their families before, during and after childbirth. She is an apprentice midwife and has trained with senior midwives to provide care in both birth center and home births.
Gurras teaches from the heart and meets yoga students where ever they're at — both in mind and body. You're never to old or too young, not fit enough or flexible enough to do yoga!
She teaches classes that are great for stress relief and physical wellbeing combining music, chant and gong meditations. Gururas teaches to empower and enable students to lead lives with conviction and excellence through connection with their Divine.
Click "Gurras" for more information about Kundalini Yoga and Gururas.
Kristen Prosen 
Kristen teaches yoga to connect others to the language of their bodies and their innate powers to manifest positive personal development.
She received her 200 hour yoga teacher certification in the Prana Vinyasa Teacher Training Program studying with Sarasvati Devi, which exposed her to a very practical and nourishing yoga environment, one which she brings with her into her classes. She holds a Bachelor's Degree in Creative Writing, a Bachelor's degree in Studio Art, and is the founder of The Studio Viva, an initiative which celebrates union and explores the relationship between yoga and the facilitation of creativity.
Her goal as a yoga teacher is to blend the walls of the yoga and art studio and then break them down so that creativity becomes an integral part of navigating the challenges and experiences of everyday life.