Sunday Yoga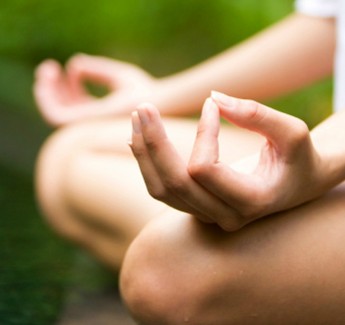 Every Sunday 11am-12pm
Practice yoga on Sundays at 11am before you get your veggies.  Classes will be in the Kundalini tradition and in the Kripalu Hatha yoga style on alternate weeks.
All yoga practices bring the together the breath and movement of the body to find focus and calm, and to get in touch with your inner energy.  Kundalini makes use of chanting and strong core movements to harness energy.  Hatha yoga unites breath and movement to find focus.
Discover and expand your yoga practice every Sunday and support Sweetwater Organic Community Farm with a suggested $5 donation.
Susan Oliver  
Like many in the West, Susan Oliver began her yoga practice at the local YMCA as the 20th century waned and later progressed to Bikram and Vinyasa Flow, flavored by teachers of Forrest and Anusara. In 2011 she completed Micheline Berry's 200 Hour Prana Flow™ Teacher Training. In April 2012 she completed a module in Senior Yoga from Asheville Yoga Center.
Accompanied by an eclectic musical playlist from 60s folk rock to present day alternative, Susan's classes focus on alignment, breath, and bringing yoga into your life on and off the mat.  She teaches beginner and intermediate flow classes and yoga for active older adults as well as chair yoga.   Students new to yoga as well as experienced practitioners will benefit from her artful ability to teach balance, strength and relaxation through Vinyasa Flow Yoga.
Gururas Khalsa  
Gururas teaches yoga, breathwork and meditation classes and is a certified Kundalini yoga instructor. Though a Florida native, she has spent the last six years living at an intentional community in Massachusetts.
Gururas is a also an acupuncture physician and directs clinics in both Massachusetts and Florida. In addition to acupuncture and yoga, she is a certified childbirth educator and labor assistant (doula), and has provided support to many women and their families before, during and after childbirth. She is an apprentice midwife and has trained with senior midwives to provide care in both birth center and home births.
Gururas teaches from the heart and meets yoga students where ever they're at — both in mind and body. You're never to old or too young, not fit enough or flexible enough to do yoga!
She teaches classes that are great for stress relief and physical wellbeing combining music, chant and gong meditations. Gururas teaches to empower and enable students to lead lives with conviction and excellence through connection with their Divine.
Click "Gurras" for more information about Kundalini Yoga and Gururas.
Emily Demontigny
Emily is a passionate yoga Instructor who has been evolving in her practice for over 14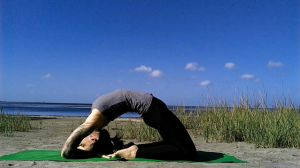 years now. Recently moved from Canada, she is loving her new life in Florida. She's been teaching for over 6 years now, playing with many different types of yoga such as vinyasa, Hatha, and Ashtanga. Her style mixes different physical lineages to create a safe yet fun and challenging atmosphere for her students. You can learn more about her personal journey on Instagram @coco_nuteyogini. Sending endless love and light. Namaste.
Katherine Ciuba
I began practicing yoga in my hometown Toronto, Canada about 15 years ago. Realizing what great balance and strength it brought to my life, I wanted to spread and teach this to others. I went to get my 200hr yoga teacher training at Lotus Pond Yoga Studio in 2011 and have been teaching ever since.
I have taught kids as young as 3 at Citrus Park Elementary School for many years to senior classes at Lightfoot recreation center. As well as power yoga,  hatha and flow in many studios around Tampa such as Quest Martial Arts Studio, Yogani and many private classes. I am open to try new things, very eager to answer any questions, and very knowledgeable about all natural homeopathic cures.