Donate!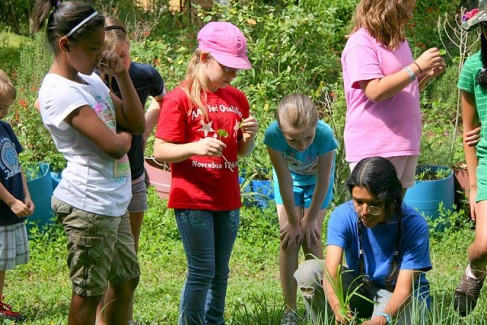 Field Trip Fund Drive
2012-2013 School Year
Public schools have been forced to cut their budget for field trips, or never had a field trip budget at all! Prior to these cuts, more than 700 public school students visited our Farm each year to learn about farming and how real food is grown. We want to bring the public school students back to Sweetwater!
For only $20 per student, we can provide transportation, supplies, and the staff needed to offer this valuable educational experience to public schools. With your help, the dedicated teachers of these 700 students can once again include a Sweetwater field trip as part of their curriculum.
How many students will you support?
Become a Sweetwater Farm Field Trip supporter by making a one-time, or monthly donation to our Field Trip program by clicking on the PayPal link or mailing your check to Sweetwater at the address provided below.  You can also send us an email for more information or to be included on our "Education Email Bulletin" so that you can stay up-to-speed and receive project updates, photos, special invitations, and be the first to know about exciting developments in the field trip program!
Also, please consider spreading the word about our program and our fundraising efforts.  Encourage your local schools, teachers, administrators and kids to visit the farm and volunteer time or make a donation toward the program.  $20 can give one child an experience that will leave a lasting impression on them and encourage them to explore and learn more about where their food comes from!   Help us expand our programs and reach even more folks with our message about local, sustainable agriculture by forwarding this link to your contacts: 
http://sweetwater-organic.org/the-farm/donate/
Collectively, individual actions create global change. Your actions, your voice, and your choices, all have a significant impact on the future well-being of our children.
Let's get them out of the classroom and back to the farm!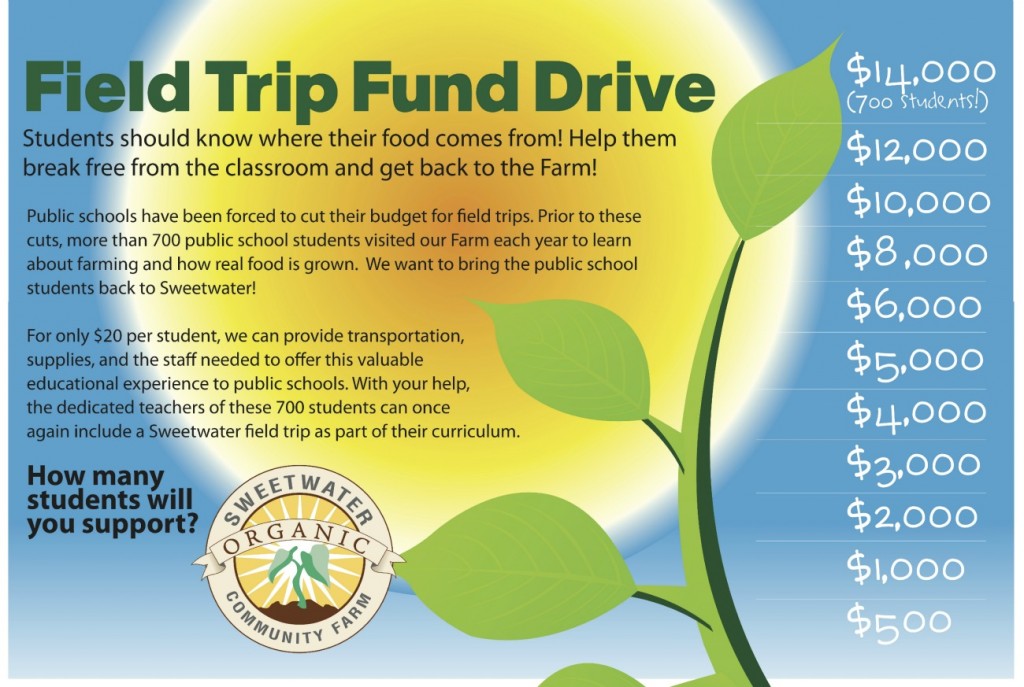 Make donation checks payable to Sweetwater Organic Community Farm and mail to:
Andrea Harms, Program Director Field Trip Fundraiser
Sweetwater Organic Community Farm 6942 W. Comanche Avenue Tampa, Florida 33634
Click here for more information about our Field Trip program.