Donate!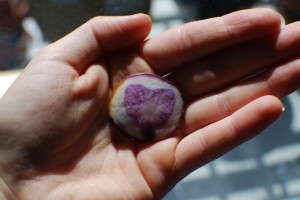 To get the word out about our participation in #GivingTuesday 2013 we challenged the Sweetwater Community to a Sweetwater Video Contest! Instead of creating a video about what we think we are to the community, we asked our Community to tell us what Sweetwater means to them!  The winner of the Video Contest epitomized all that Sweetwater has to offer  and captured the "vibe" of the Farm in this 4 minute video.  (Thank you to Meredith for this beautiful reminder…)
We hope that you'll think about what Sweetwater Means to YOU, and decide to make a donation to our ongoing Fundraising campaign.
Collectively, individual actions create global change. Your actions, your voice, and your choices, all have a significant impact on the future well-being of our education and outreach programs that provide knowledge and power to hundreds of school children each year.
So please, make your donation now.